It seems that I haven't released the sprites pack for a long time, so I continued to make some new weapons and put them together.
Some of the weapons in this update are actually remade works. Thx to the people on discord who gave me advice for making me realize that the scales of some weapons are no longer suitable for the body scale of Madness Combat, so I remade them like AK and G3 families. However In the last season, I mainly focused on remaking and further design work for my characters, so this time there are not many new weapons.
I have to say that the game Escape from Tarkov really provided me with a lot of inspirations on components and it also gave me more choices on deciding what I gonna make in the future like modern warfare.
Here's the link:
FLA(CC): https://www.newgrounds.com/dump/item/972091a182103d920908da8da1a0a09b
FLA(CS6): https://www.newgrounds.com/dump/item/c39ebc0c87e24b34f0221a119720121e
SWF: https://www.newgrounds.com/dump/item/699e803fb7080cdd8148256d3a36bca7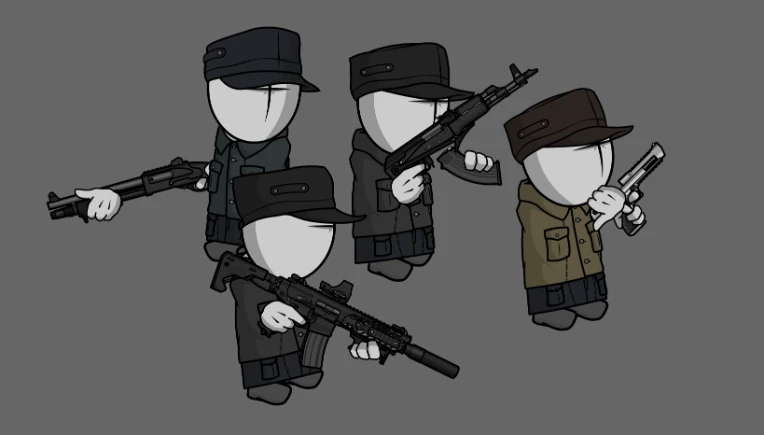 The wip of the cyborg body and extra handz